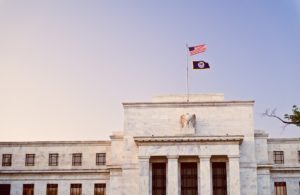 Trump Backing These Pot Stocks?
By 2020 Trump's bid for re-election may hinge on marijuana legislation. But there are key dates coming up fast that every pot stock investor needs to know. Free Download: The Pot Stock Profit Calendar.
Sunday Watchlist
Week of October 14, 2019
It was another week of wild volatility.
Fortunately, things ended on a high note after President Trump said talks between the U.S. and China were going "really well."  A presidential tweet that he would meet with Chinese Vice Premier Liu He at the White House sent markets up more than 250 points on Friday. 
Those comments were followed by China's announced timetable to remove a requirement that foreign financial companies must have a Chinese investor, as reported by CNBC.  In addition, The New York Times reported the two sides were likely to announce a deal that would avoid coming tariffs on Chinese goods. 
As we wait to see what happens next, here are the top stocks piquing our interest.
Opportunity No. 1
Charles Schwab Corporation (SCHW)
Over the last few weeks, online brokerage stock took massive hits after Charles Schwab said it would cut all commissions for stock trading, ETFs and options.  The move came after Interactive Brokers Group cut commissions for U.S. listed stocks and ETFs. However, it now appears that SCHW is technically oversold, and has become an oversold opportunity.
Opportunity No. 2
Etsy Inc. (ETSY)
In recent weeks, shares of ETSY were clobbered with the broader market. However, we believe the pullback was nothing more than an overreaction. The stock is now considerably oversold, consolidating at support. We'd like to see the stock back to $75, near-term.
Opportunity No. 3
Planet Fitness Inc. (PLNT)
Shares of PLNT are aggressively oversold at double bottom support dating back to March 2019. It's also oversold at its lower Bollinger Band (2,20), with oversold over-extensions on RSI, MACD, and Williams' %R. We believe the stock could recover to $80, near-term.